WE STAND AT A CROSSROADS.
---
shachihata, damien, alma, and pentel. a venus-burnt.
upright : division. unspoken hypocrisy. an incorrect choice. you can only face so much pressure before you start burning, both up and out. the ferryman's been halfway there for years -- and god knows if the others are even capable of bringing him back.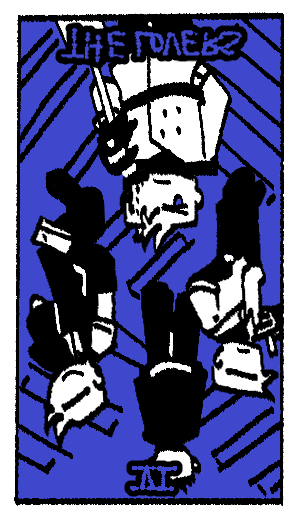 ---