misc.
---
characters that belong to other stories or one-off worlds.
---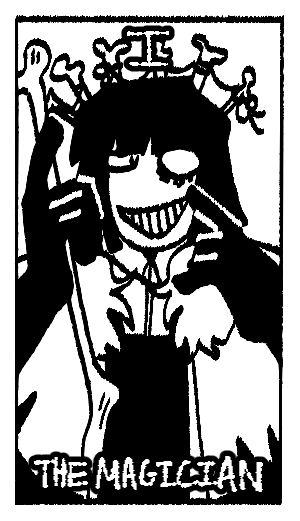 a body of your own. the carver.
upright : spiritual strength. individualism. belief in your own self-guided actions. t-01-347 is an abnormality that is rarely seen without a glowing smile; she's easy to get along with, seems as sentient as any human, and is as easily entertained as a child with simple games and stories any worker would know. what is she hiding, whenever he adjusts his gloves?
---
elias saeyang. the mire.
upright : self-reflection. deep contemplation. the eternal search for truth. elias is cool, calm, and collected; always wearing a calm smile on their face, it's hard to ruffle their feathers, let alone rile them up in any meaningful capacity. they seem to know more than they choose to let on -- and say the strangest things to people they don't know -- but the sun is still high, so it's hard to be afraid of what they might actually mean.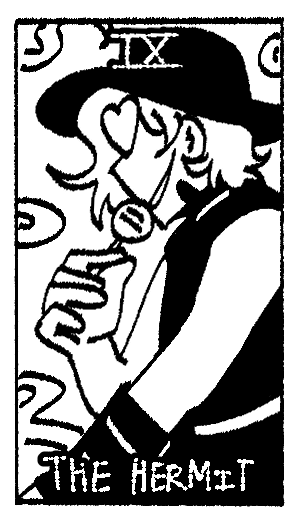 ---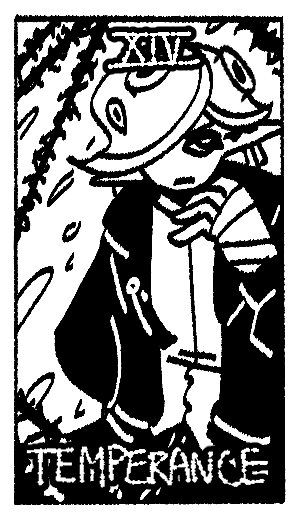 jaedin thos. the recruit.
upright : patience. development of the internal self. finding meaning through discipline and persistence. formerly a member of the octoling army, jaedin fought his way through the deepsea metro in order to make it to what he believed would be the promised land of inkopolis. working under grizzco industries as a salmon runner and turfing for whichever team will hire him, jae searches for a new purpose in order to leave his past behind.
---
west cassidy. the gunslinger.
upright : fulfillment. the end of the end. the final story, drawn to a final close. armed with a powerful sense of justice -- and a black sixgun to match -- west's traveled across the bleak deserts and towns of loathing, leaving his handprints everywhere he goes. there's not a soul that's traveled from dirtwater to frisco that hasn't heard his name.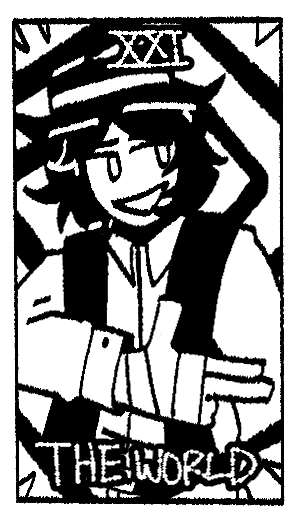 ---