zero-day.
---
after a fatal systems shutdown that led to the virtual destruction of the world outside of the citadel, this android city became the last bastion of humanity's hope for the future. robots -- both sentient and non-sentient -- are embedded into the social fabric of the world around them, governed by a set of innate laws that prevent them from harming humans; other androids; and themselves. anomalies are corrupted, and have bypassed these laws. the pack, a team of scientists, programmers, cybersecurity experts, and roboticists, hunt them down. there will not be another zero-day attack. there will be no more zero days.
---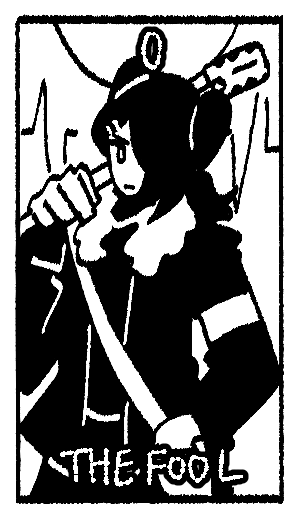 yumeno kisaki. the artifice.
upright : innocence. the beginning of something entirely new. freedom. entry into the unknown. yumeno kisaki, emerging from a years-long imprisonment in an isolated server tower, joins the citadel, unsure what to expect from the changing world around them. as they turn towards the light, dogs howl in their wake.
---
s.e.t. the unsparing.
upright : self-empowerment. ambition that burns like fire at your heels. control yourself, and watch the world bend to your will. the self-educating taskkiller: a hunter that does not rest, that does not sleep, that grinds anomalies into bits under its heel. a triumph of human engineering, s.e.t will protect the citadel, no matter the cost. set will protect the cathedral.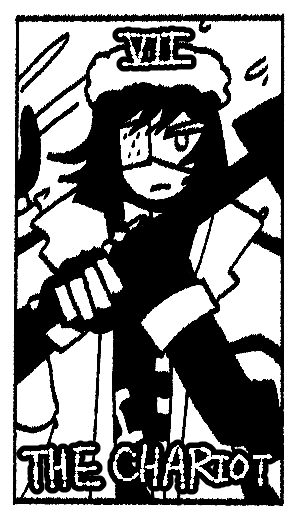 ---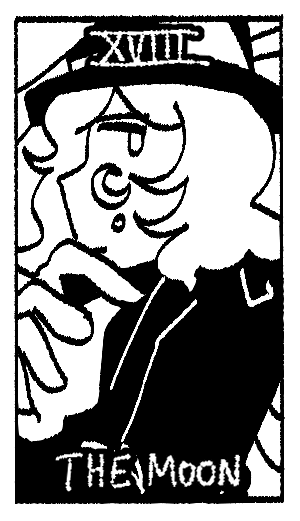 irene de vries. the contrarian.
upright : natural intuition. understanding of the nature of the self. individuality against all odds. irene plays as one of the two faces that light up the citadel's screens every morning, writing scripts and organizing population statistics and spinning the wheels of the newsreel every night. she is fair, but firm. she commands attention the same way a ringmaster would command their dogs.
---
riley kerr. the performer.
upright : joy. the celebration that follows great achievement. optimism, brightness, a glowing smile. formerly an ai designed only to entertain, riley has found a starring role as one of the two faces that grace the citadel with their daily broadcasts. it's hard not to laugh whenever he's in the room; his presence is a warmth that lights up the world around him.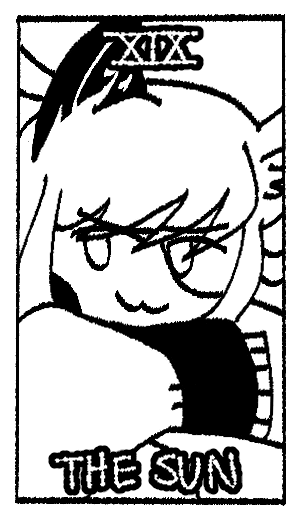 ---